History presented by our CEO
1989
Our career in Shipping began in August 1989 when i joined the Company VIOLIM MARINE SERVICES S.A. The Managers of the Company was Mr. Spiros Michalopoulos, Mechanical Engineer, from Egio, (Peloponnese) and Mr. John Pandaleon, Captain, from the island of Syros, two important and special persons with great love, passion and dedication to Shipping.
From those people I acquired knowledge and met the requirements of the Market. Until then, VIOLIM had built relationships with a big number of major clients, due to Exclusive Contracts with high level Shipyards:
WILTON FIJENOORD - HOLLAND

SEMBAWANG SHIPYARD - SINGAPORE

P.T. KARIMUN - INDONESIA

ROLLS ROYCE BERGEN (SPAREPARTS) – NORWAY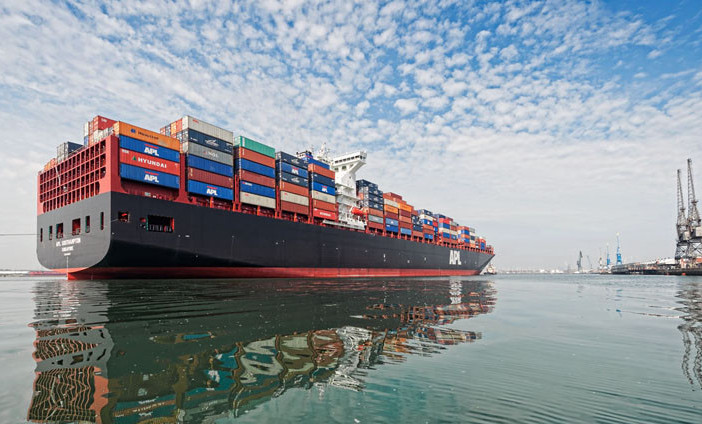 2003 – until the present day
After the loss of the founders of VIOLIM in 1997 and 2003, Mr. Christos Lambropoulos (graduate of Business Administration and Industrial Marketing) and myself, established YARDTECH MARINE SERVICES S.A., in November 2003.
Our weapons were our Client List and the Agreement of two Exclusive Contracts with the following Firms:
WILTON FIJENOORD SHIPREPAIR YARDS in Rotterdam/ HOLLAND

ROLLS ROYCE BERGEN + PIELSTIC AUXILIARY ENGINES
along with the cooperation with the most reliable shipyards in China:
HUARUN DADONG SHIPYARD

COSCO GROUP

TIANJIIN XINGANG SHIPYARD

YIULIAN SHEKOU SHIPYARD

FUJIAN HUADONG SHIPYARD

ZHOUSHAN XINYA SHIPYARD
2003-2008
During this period, when Market conditions were particularly optimistic with high charter freights of commercial vessels, we had the opportunity to work, successfully, with the Greek Shipping Companies:
MARTINOS GROUP

ANGELIKOUSSIS GROUP

KONSTANTAKOPOULOS GROUP

VAFIAS GROUP

ECONOMOU GROUP

RESTIS GROUP

CHANDRIS

LIVANOS GROUP

LASKARIDIS

GLOBAL CRUISES

CHARTWORLD SHIPPING

STAMCO SHIPMANAGEMENT

TECHNOMAR SHIPPING

TSAKOS SHIPPING

EMPIRE NAVIGATION

NAFTOMAR SHIPPING

LATSIS GROUP

AVIN INTERNATIONAL
2007 – until the present day
Within the years WILTON FIJENOORD was renamed YVC Shipyard and then ROTTERDAM UNITED. Later on, it was purchased by the Visionary Mr. KOMMER DAMEN and finally acquired the name:
DAMEN SHIPREPAIR ROTTERDAM
Since then, the evolution of DAMEN GROUP is rapid. Apart from the premises of the Shipyards in the region of Rotterdam, Damen invests in a series of major shipyards in key points of Northern and Western Europe, with large drydocks and can accommodate the biggest vessels,
DAMEN SHIPREPAIR ROTTERDAM

DAMEN SHIPREPAIR AMSTERDAM

DAMEN SHIPREPAIR DUNKERQUE

DAMEN SHIPREPAIR VLISSINGEN

DAMEN SHIPREPAIR BREST
along with smaller shipyards with equally high know-how and ability to dry-dock and repair (synchrolift) of smaller ships of the international and local market:
DAMEN SHIPREPAIR HARLINGEN

DAMEN OSKARSHAMNSVARVET

DAMEN SHIPYARDS DEN HELDER

DAMEN SHIPREPAIR ORANJEWERF

MAASKANT SHIPYARDS STELLENDAM
The spreading and investments of DAMEN GROUP evolves with the acquisition of CURACAO SHIPYARD, in 2016, in the Caribbean, with the purchase of VEROLME SHIPYARD in Rotterdam, during 2017.
The drydocks of DAMEN VEROLME SHIPYARD size up to 405m X 90m. It is a historic shipyard with high standards since 1957, with a long tradition and with a reference list of big and long-term projects from the international market, such as OFFSHORE PROJECTS, OIL RIGS, FPSOS, DRILL SHIPS, VLCCS, CONTAINERS.
Big projects continue at DAMEN GROUP in large dry-docks of Rotterdam, Flushing, Brest, Dunkirk, with great satisfaction of the overall performance by the Technical Directors of each Shipowner.
The combination of a high level of expertise and readiness in anything complex to be diagnosed and performed within a certain time frame, is the challenge for the shipyards of DAMEN.
DAMEN ensures high quality, strictly based on the agreed time in combination with reasonable costs, comparing to the Shipyards of the area.
On July 23rd 2018 DAMEN Group took over the Management of Mangalia Shipyard, renamed as DAMEN Shipyards Mangalia and will be operated as a joint venture with the Romanian Government. DAMEN assumed operational control.
The Yard is located on the Black Sea coast, has three drydocks with a total length of 982 metres and 1.6 kilometres of berthing space. The docks, with a width of 48 and 60 metres, will provide DAMEN with capacity to cater for larger maritime vessels and structures.
As such, this move represents a strategic complement to DAMEN's current Shipyard portfolio, with the possibility for the construction and conversion of larger, high-end and complex ferries, offshore construction vessels, etc.
The Yard's total area of approximately 1 million m2 makes it the largest Yard in the DAMEN Shipyards Group.
Present Day
The Company has grown by re-investing its earnings to fund the company's growth.
Dora Papadopoulou